Hi, I'm Jeffrey. Marketing meets technology.
I am an all-round campaign developer specialized in automation and finding the best instead of the easiest solution.
More about me →
Visual Studio Code
Wizza Theme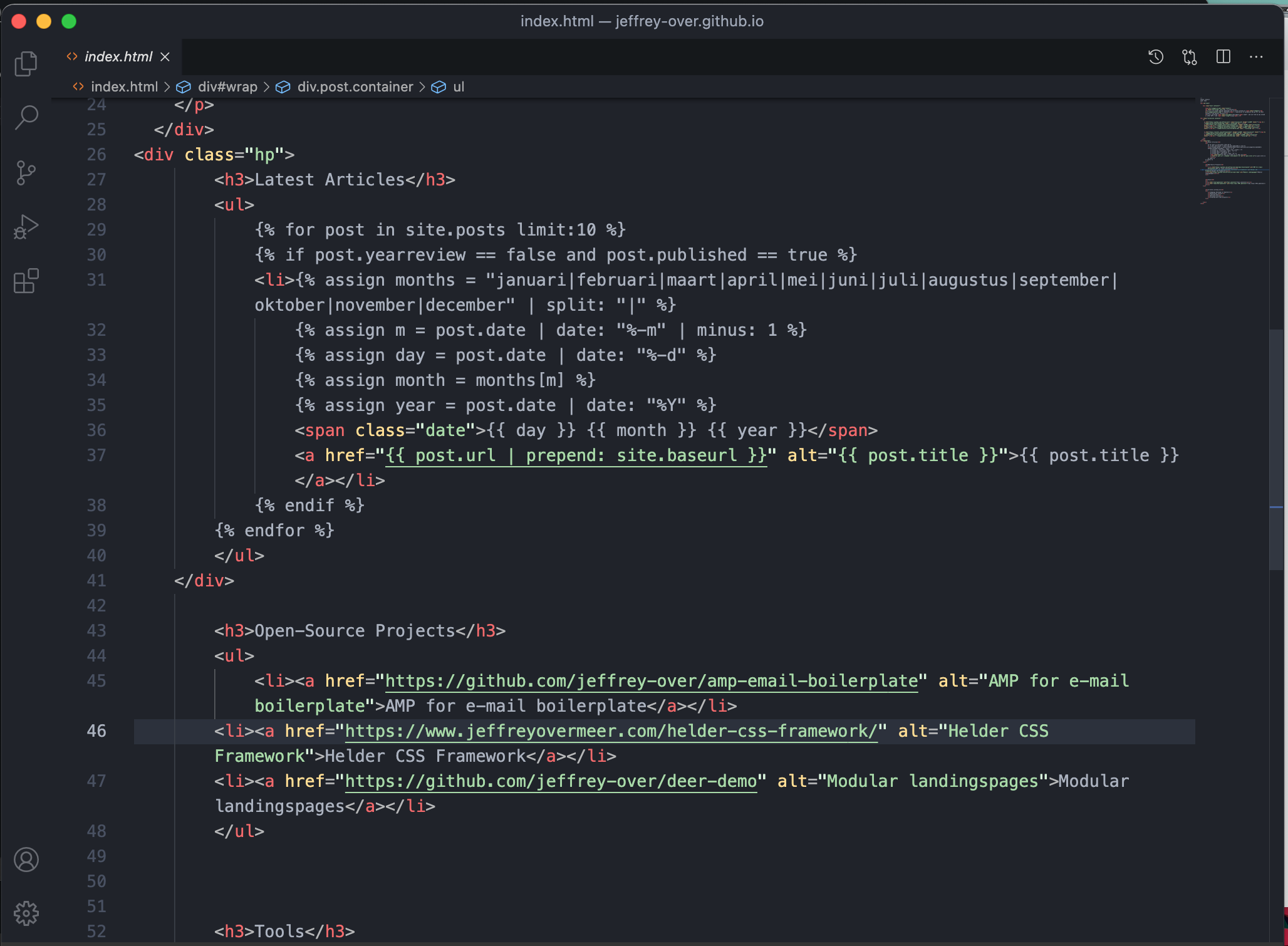 Read my latest Articles
Email Marketing Resources
In this collection I have collected my favorite email information and also included my own work. I hope these links help you spend more time learning and less time searching.
Email Design
Interactive Email
Email Tools
Email Templates
Email Frameworks
Email Marketing Insights & Statistics
Productivity Tips & Tools